Q: I am having problems watching ITV player.
A: ITV require a UK postcode for you to watch their programs. To get the postcode option, you will need to clear your cache. When your internet browser is open, press Shift, Ctrl. & Delete all at the same time this will bring up a page, make sure just the first 4 boxes are ticked press clear browsing data. This will clear your cache & cookies and hopefully when you go back to ITV they will then ask you for your post code again. Please use any UK postcode, for example E16 1AG.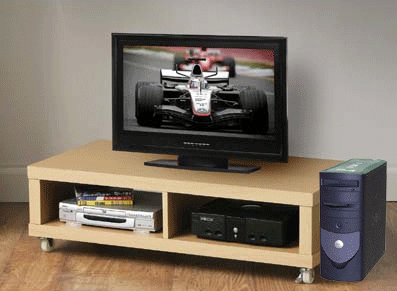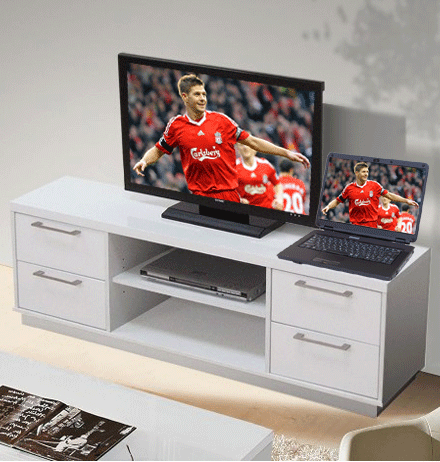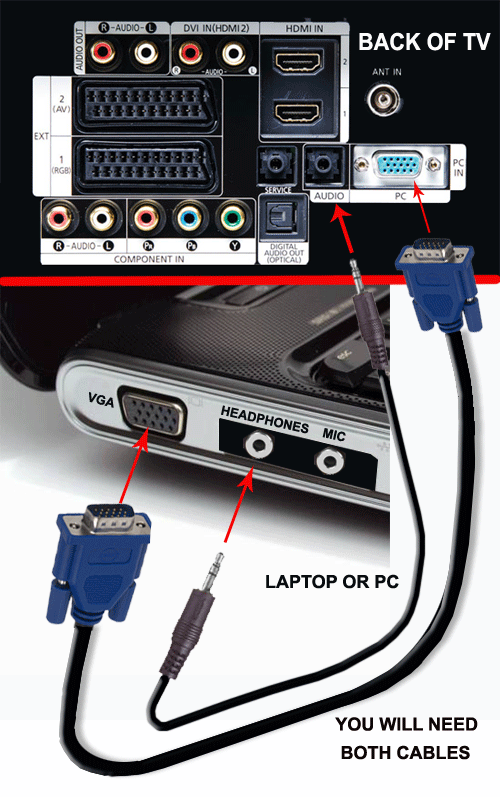 ONLY 1 CABLE REQUIRED

Watch uk tv online on your computer with uktvplus.com
You may need to change your display settings on your computer
to view change your TV input on your remote control
Q: Can I watch UKTV Plus on my TV?
A: Yes, you will need a cable running from your laptop, to your television.


Q: How can I find out what my internet speed is?
A: You can check your speed below you will need a download speed of 1500 kbps or more, upload speed is not important.

Q: Can I get a free trial of the service before I sign up?
A: Yes, we offer free trials , please contact us to set this up

Q: How do I get the UKTV Plus connection software on to my desktop?
A: Once you have subscribed, you will receive an email with the connection software, your username and password. We provide a short movie on how to install.

Q: How do I get the UKTV Programmes page icon on my desktop?
A: We provide a short movie

Hi,
We will not try to blind you with science we make it easy for you to watch English TV & Listen to the Radio on your computer at home or abroad, contact us and will get you up and running in no time at all. Once you are set up all you need to do:-

Step 1 click the icon we put on your desktop to connect to our server.
Step 2 click the programs button.
Step 3 click the program you want watch and that is it.