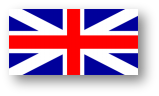 BBC LIVE TV STREAMS
YOU DO NEED A UK TV LICENCE
TO VIEW LIVE
The UK TV licence is your responsibility. NOT OURS
OUR VPN CONNECTION WILL WORK WITH OR WITHOUT A LICENCE
How to pay the licence fee
You get your TV licence from TV Licensing. For help and information, please see the TV Licensing website <http://www.tvlicensing.co.uk/>, call the helpline on 0844 800 58700844 800 5870 (textphone 0844 800 6778 0844 800 6778 ), or write to TV Licensing, Bristol BS98 1TL.
You can pay for the licence in a number of ways: by Direct Debit, by debit or credit card, in cash, by cheque or by bank electronic transfer. Depending on the way you choose, you can pay online, at a PayPoint outlet, by post, over the phone or at your bank.
You don't have to pay the full cost in one go - you can spread it over the year in monthly or quarterly payments, at regular intervals through the cash payment plan, or by using a TV Licensing savings card.
If you are 75 or over, the licence is free. If you are blind or severely sight-impaired, the licence is half price. In both cases, you must still apply for the licence.
Do I need a TV licence?
You need a TV licence to use any television receiving equipment - such as a TV set, set-top box, video or DVD recorder, computer or mobile phone - to watch or record TV programmes as they are being shown on TV.
How much does the licence cost?
The annual cost of a colour TV licence is currently £142.50 (as from 1 April 2009). A black and white TV licence is £48.
The Government sets the level of the licence fee. The most recent funding settlement was in January 2007, when the licence fee was agreed for a six-year period, but it has to be approved each year by Parliament.
Details of the licence fee settlement for the period 1 April 2007 to 31 March 2013 are as shown below. The cost of the licence in the sixth year (from 1 April 2012) will be fixed as part of the next funding settlement.
Date from Colour licence Black and white licence
1 April 2007 £135.50 £45.50
1 April 2008 £139.50 £47.00
1 April 2009 £142.50 £48.00
1 April 2010 £145.50 £49.00
1 April 2011 £148.50 £50.00
1 April 2012* £148.50-£151.50 £50.00-£51.00
How the licence fee is spent
Television
Most of the money spent on TV goes towards programmes on BBC One and BBC Two, but it also pays for the BBC News channel, CBBC, CBeebies, BBC Three, BBC Four, BBC Parliament, regional versions of BBC One and BBC Two, BBC HD and Red Button interactive services.
Radio
The BBC broadcasts music, speech, sport, entertainment and news on Radio 1, 2, 3, 4 and 5 Live, and on the digital-only stations 1Xtra, 5 Live Sports Extra, 6 Music, Radio 7 and Asian Network. It also serves communities throughout the UK with national stations for Scotland, Wales and Northern Ireland and 39 English local radio stations.
Online
The licence fee pays for the BBC website, one of the most trusted and popular sites in the UK, as well as the hugely popular iPlayer, which is making it even easier to watch and listen.
Digital switchover and other costs
The licence fee doesn't just pay for broadcasting content; it also has to cover our investment in new technology, our running costs, and the costs of collecting the licence fee. Money is also set aside to support the UK's switchover to digital TV. This benefits the whole broadcasting sector, not just the BBC.